Johnny Jane – August 5 & 6
August 5 @ 7:30 pm

-

9:00 pm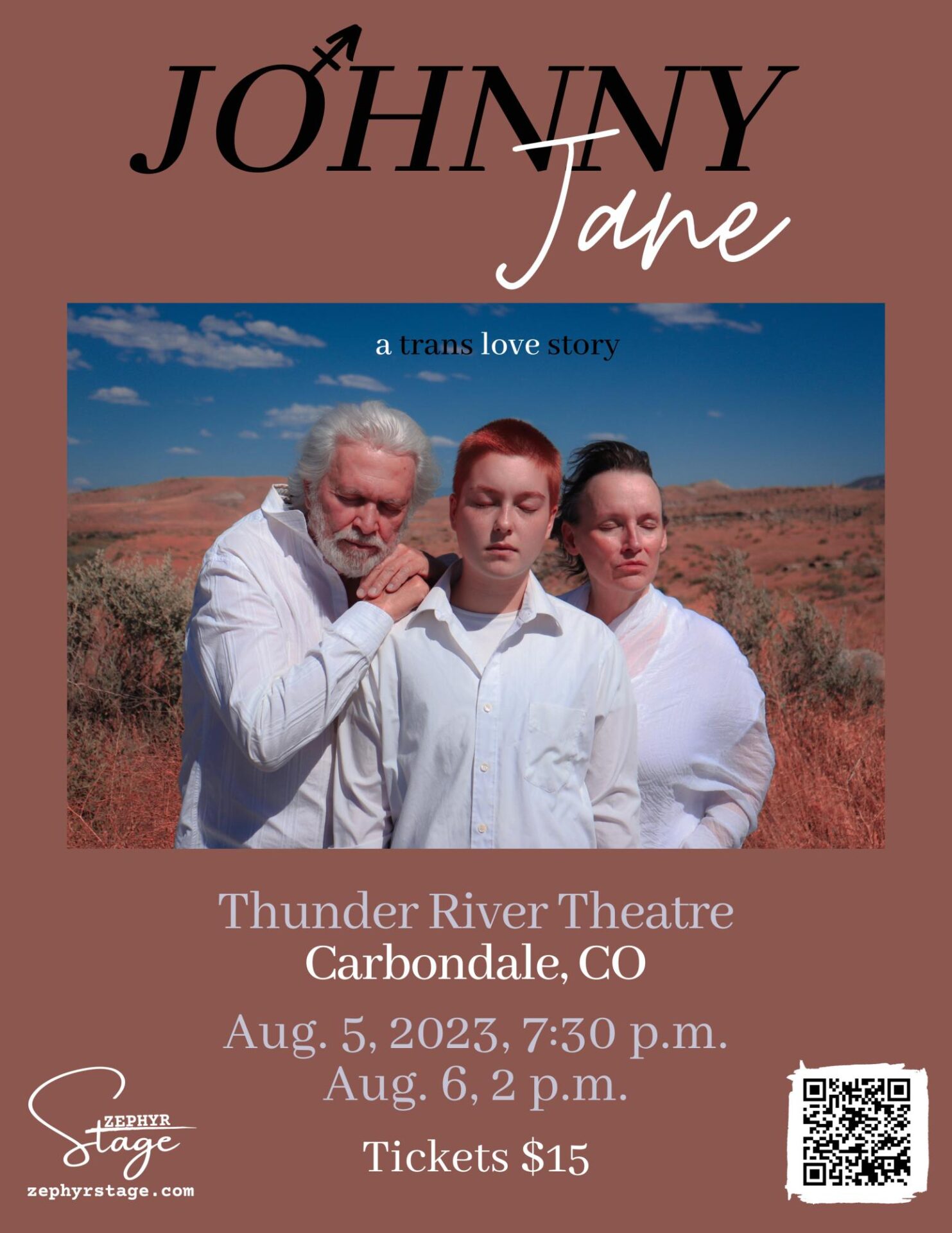 Zephyr Stage presents a new, original production, Johnny Jane, written by Finn Benham, Kim Nuzzo and Valerie Nuzzo, Aug. 5 and 6, 2023 at Thunder River Theatre Company, 67 Promenade, Carbondale, CO. 81623. The show on Saturday begins at 7:30 p.m., with the Sunday matinee at 2 p.m. Tickets are $15.00 online or at the door. For tickets and more information, visit online at thunderrivertheatre.com.
The production features Kim Nuzzo as a heroin-addicted fallen angel; Finn Benham, the angel's caretaker, is a trans youth coming to terms with their violent past; and Valerie Nuzzo is a mysterious visitor bent on revenge. The play explores identity, forgiveness, love and othering, and contains adult language and themes, including drug use. The show was most recently performed at the Denver Fringe Festival.
Zephyr Stage was founded in Fruita in 2017. The touring company specializes in original productions, and has taken shows to the Edinburgh Festival Fringe, and toured across the U.S. Past productions include Multitudes: An Evening with Walt Whitman by Valerie and Kim Nuzzo, Gilgamesh and Enkidu by Zephyr Stage and The Principle of Uncertainty by Andrea Brunello.
BUY TICKETS NOW!