---
---
Nov. 29 - Dec. 15, 2018
---
Feb. 21 - Mar. 9, 2019
June 13-29, 2019
---
---
Dec. 21, 22 & 23, 2018 at 7:30 PM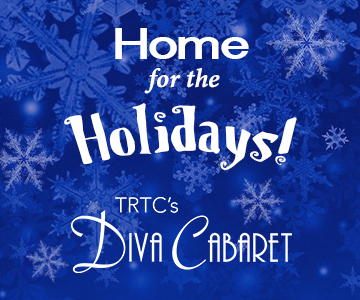 'Home For the Holidays' is a fun musical revue featuring some of the valley's finest young professional musical talent. Join Talitha Jones, Izzi Rojo, Lyon Hamill, and Danielle Erickson as they travel Home for the Holidays. We get a chance to hear from them about school, and life "upon the wicked stage" outside of our valley, as well as hear some of your favorite holiday classics.
Dec. 31 at 8 PM & 10:30 PM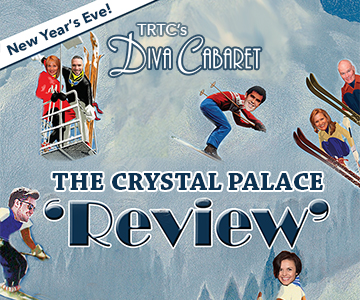 TRTC's Diva Cabaret presents "The Crystal Palace Review" NEW YEAR'S EVE BASH! Get out your sparkles and nightclub attire! After a 4 year hiatus, THEY'RE BACK….. Join Crystal Palace alumni; Gary and Meredith Daniel, Travis Lane McDiffett, Kathy Pelowski, David Ledingham, Dani Grace Kopf, Nina Gabianelli and newcomer Emery Major, accompanied by, the one and only, David Dyer as they lampoon who, and what is in the news. No one is safe; social and political satire at its finest!! If it is in the news, it is on the stage in The Crystal Palace "Review."
---
Jan. 3, 2019 at 8PM
In the style of "Whose Line Is It Anyway?" and Chicago's Second City, the theatre's resourceful improv troupe takes comedy to new levels. Enjoy improv games featuring spontaneous hilarity, audience interaction and lightning fast wit.
Welcome to Thunder River Theatre Company
OUR MISSION
By engaging artists and audiences, Thunder River Theatre Company explores the human experience through inspired theatre and innovative artistry.
Programs include an award-winning year-round theatre season, student and community outreach, Latino Theatre Initiative, Theatre for Young People, comedy improv, cabaret, youth and adult theatre classes, and development of new work.
---
PrimaDonors enjoy a host of premium theatre benefits and exclusive behind-the-scenes access while supporting exceptional theatre productions, educational programs and community events.
CALENDAR