NYE Surprise
December 31st
5:30 PM
8:30 PM
Please stay tuned for more details.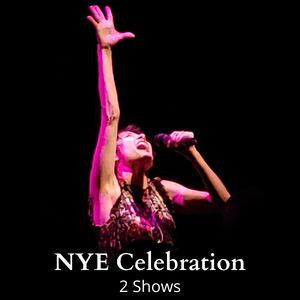 INTRODUCING SEAN JEFFRIES
Thunder River Theatre Company is pleased to announce Sean Jeffries will be taking the helm as executive director for the multi-award winning blackbox theater in Carbondale's downtown core.
Jeffries has served as technical director of the theater since February, 2016. During his tenure in that role, he personally garnered 13 nominations for the Colorado Theatre Guild's prestigious Henry Awards and won four — representing half of the organization's eight such awards.
"After an extensive national search, it became clear that the best candidate was the one working tirelessly behind the scenes for the last five years. While Sean is new to his role, we love that he's a familiar face in theater and the community," TRTC Board of Directors President Laurie Bernhard said. "And he has hit the ground running along with Artistic Director Missy Moore, Managing Director Kameron Blair and the board."
Before coming to TRTC and the Roaring Fork Valley, Jeffries worked a seasonal cycle — spending two winters with Palm Beach Opera in Florida, five springs with Fort Worth Opera in Texas, nine summers with Seagle Festival in upstate New York and three falls with Arena Stage in Washington, D.C. It's that breadth of experience and diversity of communities that informs Jeffries' big-picture perspective and aspirations for Carbondale's regional theater.
"I want the space to challenge everybody in the community's sense of wonder — I want this theatre to be a space for truly organic creation," Jeffries said. "I want it to be a more regionally collaborative theater with a very strong basis in the Roaring Fork Valley. We have such wonderful talent here that they deserve to be showcased on a regional stage."
RE-OPENING INFO
Thank you for your patience and support during the past 15 months.  While we feel the time is now right to re-open, we have cautionary measures in place to ensure your comfort in returning. We hope you will continue to be patient and supportive as we bring live theatre back to our patrons.
PROOF of Full Vaccination please.

Because of the size of the auditorium and the limitations imposed by distancing, we have made the difficult decision to admit only fully vaccinated patrons at this time.

Proof would be the validation you received at the time of vaccination, e.g. CDC card or picture of it on your phone.

Masks at this point are also

required.  

Socially Distanced show capacity is 47 seats and Traditional Seated show capacity is 99 seats.

Please maintain distancing in the lobby when entering and exiting the auditorium. 

Dispose of your trash
Other safeguards include: 
Fully vaccinated and masked staff

Daily cleaning of high-touch surfaces

Concession sneezeguard

Sanitizer and wipes in the lobby
We recognize this will not work for all.  We look forward to the time when we can admit everyone but right now your safety and comfort in returning to the theatre is our highest priority.
Thank you in advance for your consideration and co-operation. We look forward to seeing you!
Thank You to Our Sponsors