PLAY SUMMARY

Leonard Pelkey, a tenaciously flamboyant 14-year-old boy overflowing with self-assured optimism, becomes an unexpected inspiration for his conservative town as its citizens question their beliefs about how they live, who they love and what they leave behind. Henry Award-winning actor and Roaring Fork Valley local Owen O'Farrell portrays nine different characters in this one-man tour de force that will leave you grabbing for the Kleen-ex while you are reminded of the big -no, fabulously enormous!- difference that even just one person can make in the world.
"…leaves you beaming with joy…" —NY Times
"…an affecting and entertaining testament to the beauty of a world in which difference is celebrated rather than denigrated." —LA Times
SETTING
A small Jersey Shore town
NOTICE
*The piece contains adult situations, content, and language that may be inappropriate for children under 18.
**The Absolute Brightness of Leonard Pelkey is presented by special arrangement with Dramatists Play Service, Inc., New York.
TICKET & PERFORMANCE DETAILS
This show is streamed on-demand through ShowTix4U on April 10, 11, 17 & 18
Prices: Adults $20 – Seniors $15 – Students $10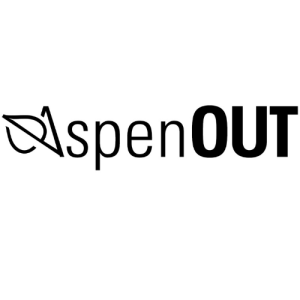 For this production, we are proud to have the support of the Roaring Fork Valley's very own AspenOUT!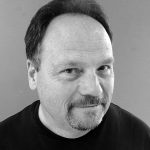 CAST
OWEN O'FARRELL – PERFORMER
Owen has appeared at TRTC in A View from the Bridge, Equus, The Price, The Tempest, Dr. Jekyll and Mr. Hyde, Roshomon, Hamlet, American Buffalo, Long Day's Journey Into Night and The Cherry Orchard. He won the 2019 Outstanding Actor Henry Award for his role of Lennie in TRTC's Of Mice and Men. He acted, directed and produced in New York and is a graduate of Hofstra University. Owen was the Sheriff of Nottingham at the New York Renaissance Festival. TV credits include Perry Mason with Raymond Burr. Film appearances include The Opponent and Aspen Extreme. He was co-founder of The Aspen Ridiculous Theatre and a member of the original cast of Aspen-The Quiet Years.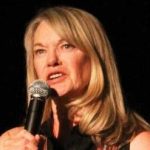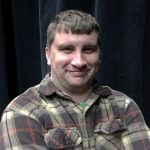 PRODUCTION STAFF
SUE LAVIN – DIRECTOR
Sue is an Associate Artist at TRTC, where she has directed numerous productions including The Memory of Water, The Mineola Twins, The Complete History of America, Abridged, Quilters, Eleemosynary, and The Clean House. Favorite productions directed at CMC's Sopris Theatre Company include The Rimers of Eldritch; I Love You, you're Perfect, Now Change; I Hate Hamlet; Tongue of a Bird, and Confession of Faith. Sue has also directed for Hudson Reed Ensemble, Brandeis University and The Strand Theatre in Dublin, Ireland. She chaired the theatre departments at CRMS and at Kent Denver School. An author of two books: Women and Comedy (2003) and Trials and Errors (2009), Sue was awarded Adjunct Teacher of the Year (2010) by CMC where she teaches. She holds a Theatre MFA (Brandeis) and a Ph.D. (CU, Boulder).
SEAN JEFFRIES – PRODUCTION DESIGNER
Sean, whose variety of talents includes technical direction, lighting, scenic and sound design, has been TRTC's full-time Technical Director since 2016. Priorly, he worked with Fort Worth Opera, Palm Beach Opera, Seagle Music Colony and Arena Stage in Washington, DC. Sean holds an MFA in Lighting Design from Kent State University. He has been nominated for 13 Henry Awards in four years and has won Outstanding Lighting Design, A View from the Bridge (2019), Equus (2018), Outstanding Sound, Tempest (2017) and Outstanding Set, Jekyll and Hyde (2016).
PRODUCTION SPECIAL THANKS
Sophia Higbie
Jennifer Johnson & SoL Theatre
Seona Paz Miranda
TRTC STAFF
Corey Simpson – Executive Artistic Director
Kameron Blair – Managing Director
Sean Jeffries – Technical Director
SPECIAL THANKS
This production is made possible by donations from businesses, foundations, and private donors. Please take a moment to review the names and thank these generous community members. If you would like to make a donation, please use the buttons below.
MEMORIAL GIFTS
Mead Metcalf in memory of The Crystal Palace
Terry Glasnapp in memory of Steve Kuhn
Sue Lavin in memory of Jack
Janice Estey in memory of Renate Weimann
HONORARY GIFTS
Laurie Bernhard in honor of Joan Knab
Marsha & Jack Brendlinger in honor of Bob Moore
Wes Boyd in honor of Connie and Lacey Calaway
Bonnie Liebman in honor of all of us who have helped and respected each other by self-isolating and staying safe.
Amanda and Derek Franz in honor of Cassidy & Bob Willey
Richard Kagey in honor of Sean Jeffries
Scott LaDu in honor of Virginia McNellis